These 5+ Acre Wooded Home Sites are located in the beautiful area known as Honey Springs in Crawford, TN.  Just 15 miles North of Monterey, TN & I-40 on Hwy 164.
These sites are connected and range in size from 5 to 12 1/2 acres.  They are developed with city water, electric and sit at the end of a beautiful cul-de-sac.
Since they are adjoining, one could couple together for a larger estate.
Click Here for More Information!
Really Need to See to fully Appreciate!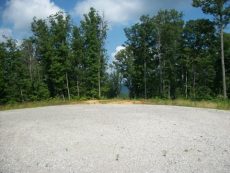 Priced from $5000 per Acre.

Click Here for Lot #63 - 7.7 Acres
Click Here for Lot #64 - 10 Acres
Click Here for Lot #73 - 5.4 Acres
Click Here for Lot #74 - 6.9 Acres
Click Here for Lot #75 - 12.4 Acres